Have Yourself a Merry Little Christmas - Starting with the Christmas Decoration.
, by fuSofia, 6 min reading time
Decorate and Organize: A Christmas Home Makeover
As snowflakes gently start to fall outside and the festive atmosphere intensifies, there's a unique warmth that envelopes our hearts and homes. It's Christmas time! But amidst all the merriment, one challenge persists: managing the festive christmas decor, gifts, and all those extra bits and bobs that seem to magically appear during the season. Let's dive into creating a Christmas wonderland that's not just beautiful, but also brilliantly organized.
The Charm of Red and White Christmas
Imagine those adorable red and white cotton rope baskets placed throughout your home. Each basket's surface is adorned with a cartoon figure of Santa Claus. They serve not only as festive decorations but also enrich your space with the vibrant hues of the holiday season. These baskets are perfect for storing Christmas gifts, snacks, or ornaments. Even better, if you have plans to attend a Christmas gathering, they can also act as unique presents that are both practical and filled with holiday spirit.
Such decorations not only fill every nook and cranny of your home with festive joy but also offer a beautiful and functional storage solution.
Christmas Wreath
The Christmas wreath plays a special role in Christmas decorations. It's not just a beautiful adornment; it carries a rich history and cultural significance behind it. The wreath hung on the front door symbolizes welcome and goodwill. It offers a warm and friendly greeting to visiting guests, indicating a home filled with festive joy and the warmth of reunion.
Festive Christmas Blankets
A Christmas blanket is more than just a piece of warm fabric; it's a cocoon of holiday spirit and comfort. Often adorned with festive designs, from intricate snowflakes to jolly Santa Claus figures, these blankets radiate the essence of the holiday season. Their vibrant reds, greens, and whites, perhaps sprinkled with gold or silver accents, turn an ordinary living space into a cozy Christmas haven.
Whether draped over a couch, spread across a bed, or wrapped around a loved one, a Christmas blanket provides warmth in both a literal and figurative sense. The softness of its fabric is matched only by the soft glow of the Christmas lights, making it the perfect companion for a chilly winter evening. As the snow falls gently outside, there's nothing better than snuggling under a Christmas blanket, sipping hot cocoa, and immersing oneself in the magic of the season.
Christmas Wall Decor - Christmas Picture Frame
This frame is the perfect place to encapsulate precious memories of past Christmases or to showcase a heartwarming photo from the current year. Whether it holds an image of the family gathered around the Christmas tree, moments of children playing in the snow, or a serene winter landscape, the Christmas Picture Frame transforms it into a work of art, making it an essential piece of festive wall decor.
Christmas LED Lights
Christmas LED lights are the twinkling stars of modern holiday decor, casting a magical glow that captures the essence of the festive season. Energy-efficient and durable, these lights come in a vibrant array of colors, from traditional reds and greens to icy blues and pure whites, emulating the chilly beauty of winter nights.
Beyond their captivating hues, Christmas LED lights often offer a variety of modes. They can shimmer gently like a flickering candle, flash rhythmically to the beat of holiday tunes, or simply remain steady, illuminating spaces with a calm, consistent glow. Their versatility means they can be draped over trees, wrapped around railings, or even lined along pathways, turning ordinary landscapes into enchanting holiday scenes.
Christmas Aromatherapy
These fragrances serve not just to fill our homes with the spirit of the holiday but act as an emotional bridge between the past and the present. For many, a particular scent can transport them back to childhood moments, sitting under the Christmas tree, sharing gifts and laughter with family.
Moreover, Christmas aromatherapy offers a means to relax and momentarily set aside daily worries. They gently waft through the air, providing a cozy and comforting sensation in every corner of the home, almost as if inviting us to take a break from our busy lives and savor the serenity and peace of this special moment.
Christmas Tree Ornaments
Their shimmering surfaces catch the glow of Christmas lights, casting mesmerizing reflections around the room and creating a magical atmosphere that enchants both the young and the old.
In conclusion, Christmas tree ornaments are not merely decorative pieces; they are fragments of memories, legacies of traditions, and carriers of holiday spirit. They are the heartbeats that give our Christmas trees their soul, resonating with the joy and magic of the season.
Keep the Essence Alive
Handmade Christmas decorations are more than just material symbols; they are an embodiment of emotion. In this special season, decorations crafted together with family infuse the home with an indescribable warmth and uniqueness. They carry the weight of time, love, and creativity, bringing every corner of the house to life with a personal touch.
These handcrafted ornaments, distinct from mass-produced store purchases, have an irreplaceable uniqueness. Every little detail, every imperfection, stands as a testament to the collective efforts and creativity of the family.
In conclusion, handmade Christmas decorations create an irreplaceable ambiance for family gatherings, allowing every member to deeply grasp the true meaning of Christmas: love, unity, and the joy of co-creation.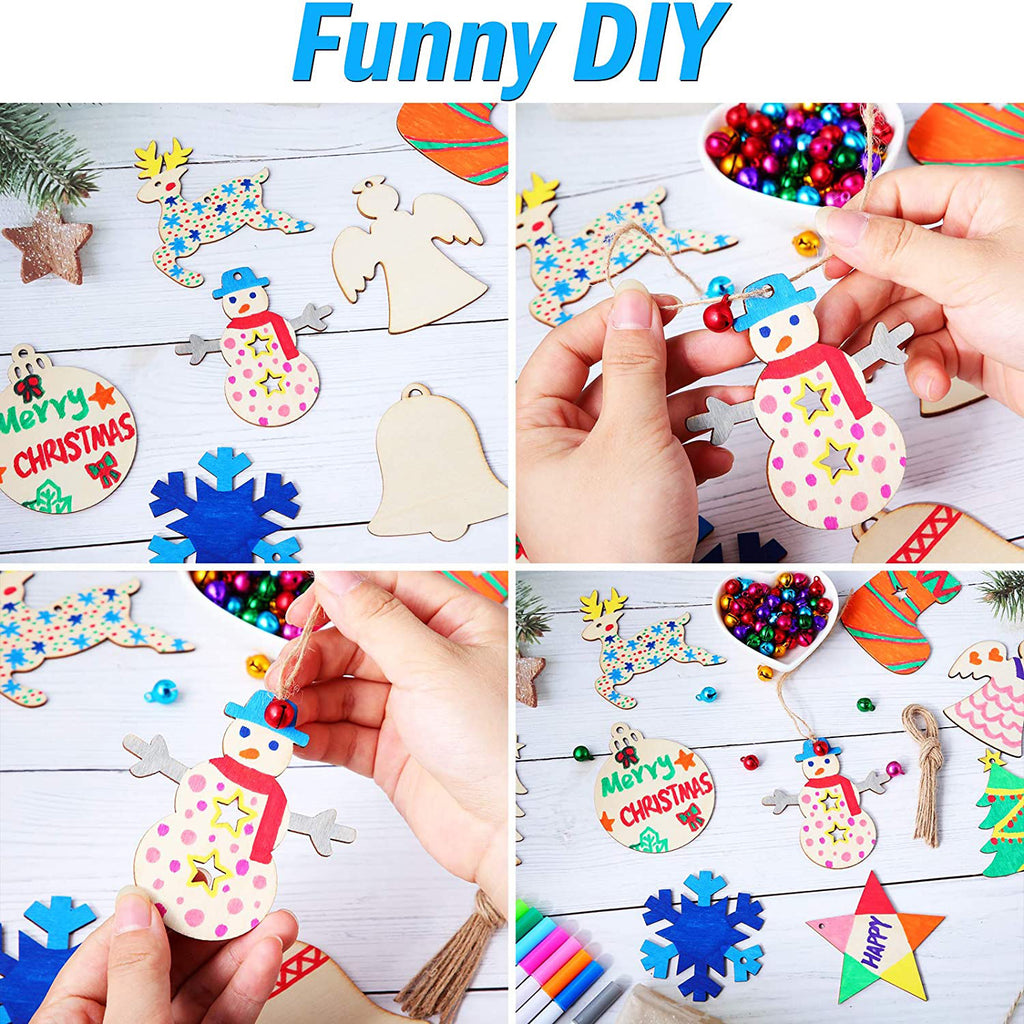 To Conclude
Christmas is all about love, memories, and shared moments. But it's the little touches, the seamless blend of decoration and organization, that makes your home radiate warmth and joy. This year, let's embrace the festive season, making it as heartwarming as it is organized. Cheers to a Christmas that looks good and feels even better!
If you're still prepping for your Christmas decorations, hurry and shop for your magical Christmas home decor! Visit the Caroeas official website for an array of festive choices. We wish you a Merry Christmas in advance! Add a touch of magic to your home with Caroeas.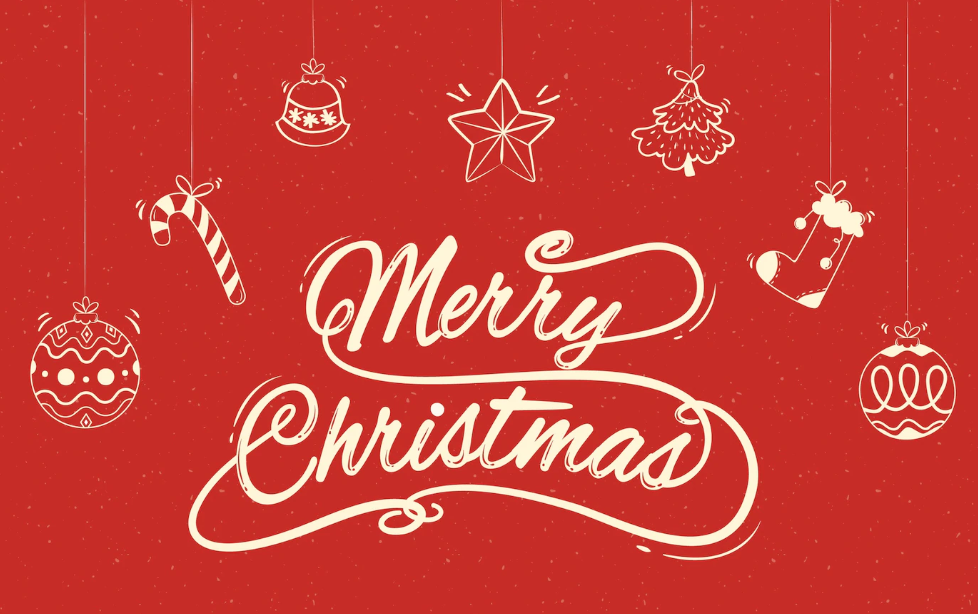 Tags
---
, by fuSofia

Have Yourself a Merry Little Christmas - Starting with the Christmas Decoration.

, by fuSofia

Embrace Beauty and Self-Care with Caroeas Vanity Table | Caroeas

, by fuSofia

Where to buy makeup vanity with lights? Caroeas' "Vanity Set Sale" Will Tell You! | CAROEAS